We don't Just Design Rooms…
We Create Connections between People, their Style, and their Space.
By getting to Know You, Your Must Haves, & Your Wish List We Create a Space that is All About You!
Put over 15+ years of experience + formal design education & training + passion to work for you.
If you're not sure about your design style, no problem. You'll gain clarity and confidence working with our patient and experienced interior designer, Jennifer and her team. We are here to help you transform your old and dated spaces into something new, fresh, and exciting! We work side by side with you so every detail is planned out for a smooth experience.
Remodeling + Expense = Can be a scary combination… But with our team working with you every step of the way, you can be confident your design and investment is going to be a timeless design with top quality work.  We strive for excellence and create the best possible outcome for every client and every project.
Kitchens and Bathrooms are the workhorses of your home and therefore the most important rooms of your home. These rooms are the biggest investment when remodeling!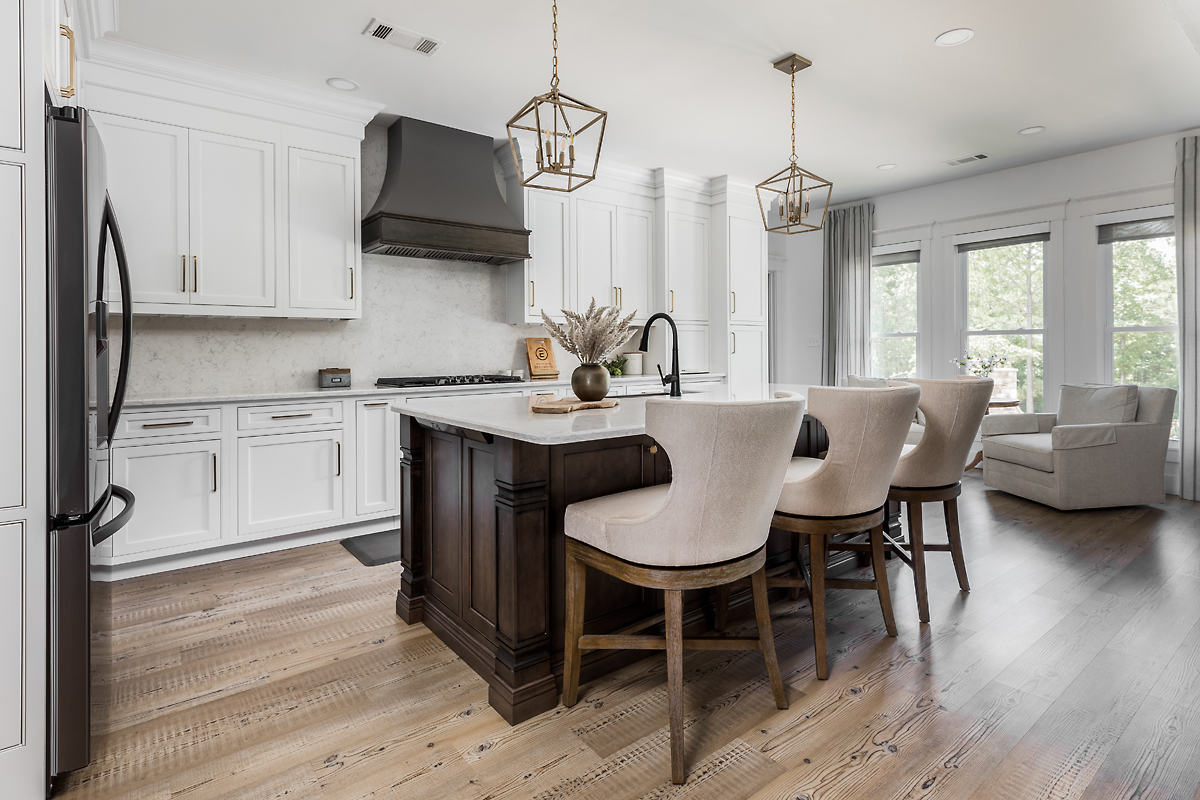 Kitchen Remodels
The kitchen is literally the heart of any home! So that makes it the most important room for your family to live and come together.
At ECI, we work with you to help ensure that your kitchen design is not only aesthetically beautiful but designed to make it the most functional.
Let us help create the perfect plan for your space, perfectly customized to fit your family and your design aesthetic. Come browse our showroom full of unique samples and inspiration!
Jennifer designed and installed a gorgeous new kitchen, butler's pantry, mud room and laundry room as part of the remodeling of our existing house. Her entire team is down-to-earth and very easy to work with.
Jennifer is amazing! She and her team did a complete renovation to our master bathroom and it is glorious! Very responsive and extremely easy to work with. Honest, upfront pricing and worth every penny. Extremely high quality of work – they go above and beyond!
Schedule your consultation today!
If you are planning a kitchen or bathroom remodel, but don't have the time or know how to start, complete our questionnaire to schedule a Design Consultation with our Lead Designer, Jennifer, and the ECI team!